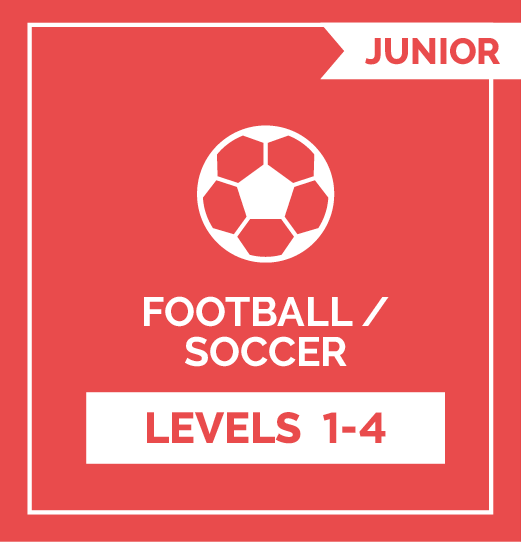 All programs 1-4 include the following aspects that increase with technique and intensity as you progress:
---
Build Stability and a Strong Foundation for Football

Our simple to follow program layout includes photos, videos and coaching cues for each and every exercise.
The program design will progress you through set and rep patterns for each exercise. Record the date, the weights you lift and any questions you need to ask your coach.
In a gym or at your home, your program has been designed to run on your smart phone or tablet. An free Acceleration Athlete app is available on iOS and Android.
Questions?
Unsure if this program is right for you?
Email or Ring us today.
---
Level 1 - Football (Soccer) junior program includes essential building blocks necessary for a successful Football season.
Level 1 focuses on developing the foundations of football fitness by minimizing stress on the joints and maximize muscular development through slow, controlled movements.
Level 2 - Football (Soccer) junior program is designed to maximise your strength by keeping repetitions low.
There will also be a large focus on increasing in speed, running technique, improving aerobic fitness and preperation exercises for programs 3 and 4.
Level 3 - Football (Soccer) junior program concentrates on anaerobic fitness (higher intensity exercise requiring a rate of energy production greater than that supplied by aerobic fitness).
With the introduction of Upper and Lower body power training you will be able to explode off the mark and increase your vertical jump height.
Level 4 - Football (Soccer) junior program The final stage of the training program is developed to refine speed, agility, maximize your strength and maintain your aeorbic fitness.