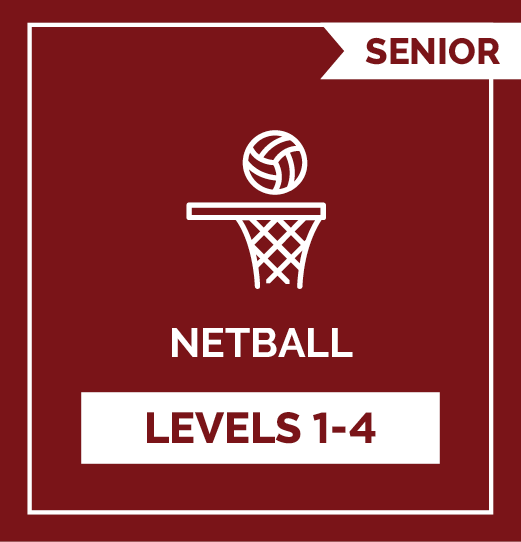 All programs 1-4 include the following aspects that increase with technique and intensity as you progress:
Flexibility Exercises
Barefoot exercises
Dynamic Warm Up Exercises
Specific Warm Up Exercises
Movement specific training
Anaerobic conditioning training
Power training exercises
Stability and trunk endurance exercises
Strength exercises
---
Build Stability and a Strong Foundation for Netball

Our simple to follow program layout includes photos, videos and coaching cues for each and every exercise.
The program design will progress you through set and rep patterns for each exercise. Record the date, the weights you lift and any questions you need to ask your coach.
In a gym or at your home, your program has been designed to run on your smart phone or tablet. An free Acceleration Athlete app is available on iOS and Android.
Questions?
Unsure if this program is right for you?
Email or Ring us today.
---
Level 1
The aim of this program is to build stability throughout the body and teach the athlete basic running movement patterns and deceleration mechanics. The slow and controlled nature of this program will allow the athlete to focus on technique and to minimise stress throughout the joints of the body.
Level 2
This program is a progression on what the athlete learnt in Level 1. The focus is to stabilise the athlete through the ankle, knee and hip region with dynamic exercises. There is also an emphasis in muscle growth and resilience during this level.
Level 3
This level has a more netball specific feel with the introduction of acceleration mechanics and change of direction drills that replicate the chaotic environment on the netball court. You will also begin power training using jumping and medicine ball throws. There is also an introduction to specific conditioning for your anaerobic capacity.
Level 4
After completing the previous 3 levels, the athlete has the preparation necessary to perform more advance training. During this level the strength gains start showing up. The power section increases and it's more challenging than level 3. You will be still be performing some injury reduction exercises and your speed mechanics and your ability to change of direction will be noticed by your teammates.
Get Better Today and order your online program from Acceleration Australia.