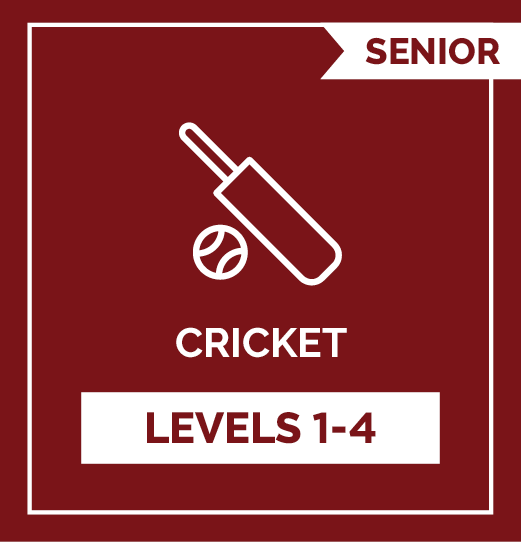 All programs 1-4 include the following aspects that increase with technique and intensity as you progress:
Flexibility Exercises
Barefoot Steering Exercises
Acceleration Dynamic Warm-Up
Speed and Agility exercises
Conditioning Exercises
Power Training Exercises
Stability Training Exercises
Strength Exercises
Active Mobility and Recovery Exercises
After going through the 4 Level's of this program, it will help to reduce the prevalence of injuries, the ability to hit the ball further, bowl faster and produce pieces of brilliance in the field.
---
Build Stability and a Strong Foundation for Cricket

Our simple to follow program layout includes photos, videos and coaching cues for each and every exercise.
The program design will progress you through set and rep patterns for each exercise. Record the date, the weights you lift and any questions you need to ask your coach.
In a gym or at your home, your program has been designed to run on your smart phone or tablet. An free Acceleration Athlete app is available on iOS and Android.
Questions?
Unsure if this program is right for you?
Email or Ring us today.
---
Level 1: If you want to be able to bowl >130 km/hour, take screamers in the field and hit sixes; this is where you need to start!
This program will focus on basic movement mechanics for bowlers, batters and fielders. The main emphasis of the gym-based portion of this program is to focus on time under tension, which will lead to an increase in strength and the integrity of joint stabilising structures.
Level 2 - With cricket being such an explosive sport this program will aim to prepare the ligaments and tendons of the body for future high velocity and intensive movements.
This 3/day week program will introduce the cricketer to bowling and batting specific power both overhead and in the rotational plane. The movement and conditioning section starts to move towards cricket specific movements to enable the cricketer to transfer what they are learning in the program to the field.
Level 3- With the lowering of sets in the strength section and increase in volume of the power section, this is where the athlete gets strong and powerful!
Whether you are a bowler, a batter or a specialised fielder, this program touches on all aspects of the game and you will see the transfer to the cricket pitch! The increase in difficulty in the stability section also tests the athlete in all different planes from head to toe.
Level 4 - This is all about moving fast, both in the weight room and in the movement section. You have put in the work with the previous 3 levels and now you can reap the rewards! Cricket is all about who can deliver under pressure and after finishing with this program, you will be strong, powerful and fit enough to be able to deliver.
Get Better Today and order your distance program from Acceleration Australia.